Welcome To CISRS
The Construction Industry Scaffolders Record Scheme (CISRS) has been the industry recognised scaffold training scheme for over 40 years.
It is the preferred scaffolding qualification of all the major organisations including CSCS, NASC, Build UK, UNITE and the largest scaffold systems manufacturers.
The scheme, established in the 1960s, has 60,000+ CISRS card holders in the UK & 12,000+ OSTS card holders overseas.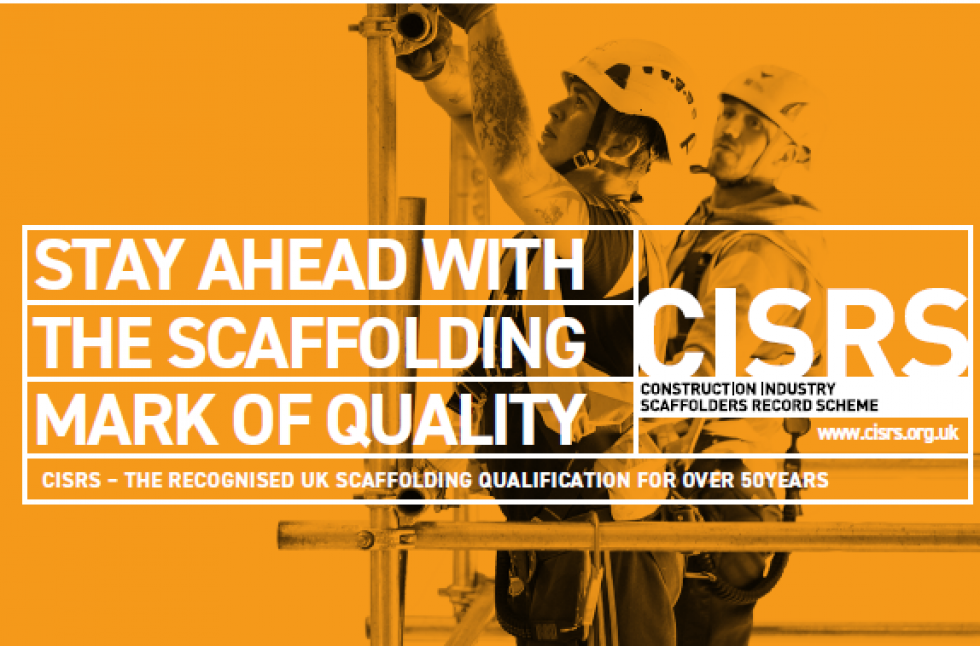 NOCN Job Cards
NOCN Job Cards are responsible for providing scheme administration and card production services to CISRS, following CITB withdrawing from this role as part of its Vision 2020 programme.
CISRS applications will now receive both a plastic card and a smart card, which they can access via any smartphone or device. By tapping their card on their phone, cardholders can see all their details; photo, qualifications and courses taken. This App is secure and can be kept on the phone so the individual has proof of their card at all times.
The CISRS Smart Card User Guide can be downloaded here.
CISRS Online Card Checker
Processed CISRS applications can be found on the online card checker which is now available at
https://www.nocnjobcards.org/card-checker/
To make a valid search, you must enter two items of information, one of which must be Individual
ID/Registration Number or National Insurance Number. For example: Surname & Card Number,
Surname & NI Number, DOB & Card Number, or DOB and NI Number.