« Go back to CISRS Cards
CISRS Advanced Scaffold Inspection
The 2 day Advanced Scaffold Inspection training covers both basic and more complex scaffolding structures. It is aimed at professional Scaffold Inspectors, Scaffolding Supervisors and Management and others who are responsible for statutory scaffold inspection for more complex structures.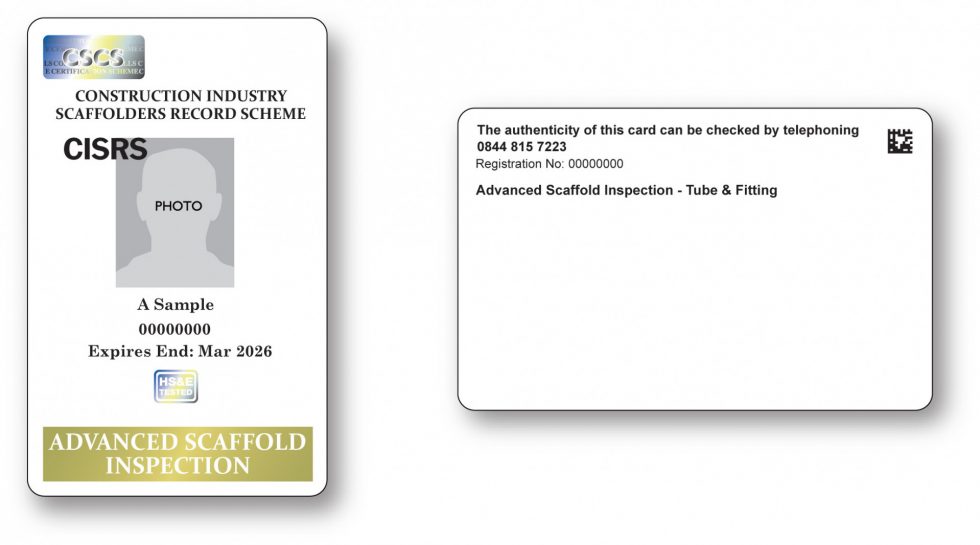 To be eligible, applicants need to have extensive scaffolding industry experience and have held a CISRS Basic Scaffold Inspection Record Card for a minimum of 2 years.
CISRS Scaffolders who have held their card for a minimum of 2 years and Advanced card holders will also be eligible to attend this course without initially having to attend the Basic Scaffold Inspection course.
Training Required For Card:

CISRS Advanced Scaffold Inspection Course
CITB HS&E Test taken within 2 years (or accepted exemption)

Renewal Process:

CISRS Advanced Scaffold Inspection Course
CITB HS&E Test taken within 2 years (or accepted exemption)